bio

pix

europe

links

soundgarden

chris cornell

contact

naughty dolls

home

Tuesday, December 31, 2002
Happy New Year, all. :) One of my resolutions is to keep up with this journal. However, I've made a provision that this particular resolution doesn't take effect until AFTER January 25th. We move on the 18th... the 19th I've got a walk-through in the old (read: current) apartment... and I need a few days to settle into the new digs. And a day or two to figure out where the closest stores are. Grocery, liquor, petrol, sporting goods, wholesale... and the best restaurants, of course.
Zack and I met each other four years ago today. Our mutual friend, Steph, brought him to my apartment for a brief visit. His first words to me were "You know... what this room really needs is a BIG picture of Chris Cornell." (FYI: I had one subway sized ((40x60)) poster of Chris & a bunch of other subway sized Soundgarden posters hanging on the walls. And that was only the downstairs. HARDCORE! ha.)
After Z & Steph left I went & had my hair blow-dried straight by my hairdresser (some defunct chica at Toni & Guy). Then I went over to Melissa's apartment. She & I made & decorated a cake for the Doosu guys & then proceeded to get dressed up for the evening. We went to the Curtain Club & had a wonderful time. Z & I were practically inseparable the entire night. I gave him a silver ring I always wore (and he still wears to this day). At midnight he gave me a kiss on my cheek. A few months later he moved in with me. I kicked out my roommate and on January 16th, 2000, Zack and I were married.
That's right... January 16th we'll celebrate our 3 year anniversary. Zack is truly my soulmate. I expect that I'll be expressing my love for him on this blog for the next 60 or 70 years. Unless, of course, the planet explodes before then. Jeebus, I only have this domain registered through October 29th, 2010. I guess I'll be paying about $1000 more to keep it registered until I'm dead. And... what... maybe $9000 more in hosting fees? Probably not, because one of these days I'm planning on securing at least a T1 connection in our house. Then I'll host it myself. Thasssssssss right.
Recognize, foooooools.
Love y'all!!

PS - Please visit all the extremely worthwhile blogs I have bookmarked at left. These people are seriously loverly.
You damn skippy.
suzie 09:55 PM CST [link] [10 comments]
Tuesday, December 24, 2002
I was just at the grocery store and the *cutest* little high school check-out boy came over three aisles to pull my cart into his queue. I had my headphones on, so we started talking music. Finally he looked at my receipt and said "thank you miss Johnson... oh damn, it's Salinas now. Bummer." Ha.
=) Merry Xmas Eve, y'all.
suzie 04:14 PM CST [link] [11 comments]
Monday, December 23, 2002
Happy belated Yule to all my Pagan friends! And Happy Holidays to everyone! Fuzzy Memories is such an appropriate title for this blog/journal. Several times a day something happens that is blog-worthy and I'll make a mental note to post about it, but alas -- it's forgotten by the time I get in front of the computer again. I can't even blame it on drugs as I haven't had any for several years now. Damn the luck.
I just got in from braving the crowds at Toys R Us and Sam's. I couldn't even get in the Best Buy parking lot. Everyone and their five children are out shopping today. I know tomorrow is going to be even worse. All the check out lines were stretched around corner after corner. People didn't seem too pissed off, though. Of course, it could have just appeared that way to me because I wore my headphones the entire time I was browsing. Nothing like some OK Go and Our Lady Peace and Wiseguys to keep a person jolly and sane while trying not to get run over by out of control shopping carts and avoiding the trampling of small children.
Every year I swear that I won't wait until the last minute to buy presents, and every December 24th I find myself staring at ransacked shelves along with 50 other frantic people.
Zack is on his way home right now. I wish he would take off work tomorrow and go shopping with me. *hint*hint* It's always nice to have someone to chat with when you're standing in a mile long queue, especially when you're not big on making small talk with strangers.
Oh yeah, we're moving on January 18th, exactly two days after our three year wedding anniversary. I'm going to have a garage! w00t!
I hope everyone is busy making their New Year's Resolutions. I never keep mine, but I love making 'em.
Ta!
suzie 03:16 PM CST [link] [3 comments]
Tuesday, December 17, 2002
Exciting news! OK Go and The Donnas are going to be at Trees on January 31st! And today I turned in our 30 days notice because I found us a lovely two bedroom apartment closer to Z's work. I'm so jazzed about the new place. I'll post more about it at a later date.
Woo! OK Go! The Donnas! Woo! Tiff... are you going?
Woo, dammit! Woo!
suzie 07:33 PM CST [link] [3 comments]
Saturday, December 14, 2002
First of all... Jimmy Fallon is leaving SNL at the end of the season to do frigging sitcoms?!? Did I hear that right??!? #%&$!!!!!!
Second... Al Gore as Trent Lott is the funniest fucking thing I've ever seen in my life.
Third... Jimmy Fallon dressed up as Harry Potter is the cutest thing I've ever seen in my life.
Fourth... I wish SNL could get Bill Clinton to host.
Fifth... I got my mp3 player from Z today. Rawk!
More tomorrow.
suzie 09:47 PM CST [link] [13 comments]
Thursday, December 12, 2002
Holy merciful mother of crap! They're bringing them back!
Mine! MinemineminemineMINE!!
In other news -- Z and I are looking at some new apartments. I'm getting tired of our little one bedroom on the second floor. We're looking at a place that is two bedroom, two story, and has a garage. Yay!
The last time I was at my parent's house I dug through some of my old video tapes and I found a copy of old Dallas local bands. It's got the Reverend Horton Heat doing Fry St. Fair like a bazillion years ago. Edie Brickell. Some other less-known bands. And the whole reason I have the tape: Last Rites. Last Rites featured Pete (Slow Roosevelt) on vocals, Mike Daane (Ugly Mustard) on bass, and Mike Malinin (Goo Goo Dolls) on drums. I've been looking for my screen capping software so I can throw some pictures to the rabid GGD & SloRo fans, but it's hidden away somewhere. Dammit. Mike also played in Caulk, another frigging awesome and sadly defunct DFW band. We have a very incestuous music scene here in Dallas.
suzie 09:31 PM CST [link] [6 comments]
Monday, December 9, 2002
Boys should not be allowed to be this frigging pretty, dammit!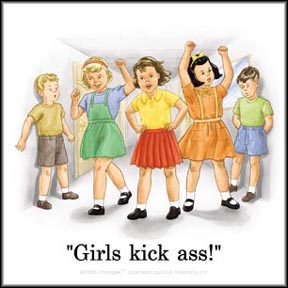 Thassssss right.
suzie 08:06 PM CST [link] [4 comments]
Saturday, December 7, 2002
Last night I dreamed I was in a hot tub with Hugh Grant and Anna Nicole Smith. Don't ask me, I don't understand it either.
Bumper sticker I saw today:
"You say tomato
I say fuck you."
Happy birthday (yesterday), Raspil!

mmmm... chocolate beer.
suzie 05:00 PM CST [link] [4 comments]
Thursday, December 5, 2002
It sounds crazy, but I think people were noticeably nicer at the drugstore today. Old women smiled at me instead of trying to run me down with their carts. Maybe this holiday season won't be so bad.
I still need to buy presents for my parents & brother & his girl, but I'm terrified of the mall. Hold me, I'm scared.
Mom & Dad bought me these Dr. Marten mary janes for Xmas:
Last night I plied Zack with alcohol until he gave up that he's getting me a spiffy mp3 player that holds 6 gigs of stuff. W00t!
We're also getting each other the tattoos we've been talking about for so long.
Gotta go turn this mutha out now. Ta.
suzie 03:55 PM CST [link] [3 comments]
Wednesday, December 4, 2002
Tis the season to blow a lot of money on crap you don't need. I'm kidding. :) I'm a good little consumer. I've already purchased and given Zack his present -- about $500 worth of hunting gear, in the form of a bow & accessories. He's going on a three day boar hunting trip in January. That means three days of me stressing over some idiot accidentally shooting my husband, or my idiot husband accidentally shooting himself. Ha. Just kidding, Z. You're not an idiot. A crazy person, yes. Again, ha. I kid because I love.
I gave Z his present early because I couldn't stand the suspense. And every time I get him a present he guesses what it is. True to form, when I brought out the bow he handed me a slip of paper with "bow" written on it. He'd also told his friend Ryan what he thought he was going to get. Dammit! I swear he can read my mind sometimes.
Z stayed home from work yesterday. He wanted to be here to greet the Direct TV guy. Now we have eleventy billion different channels. He's also ordered the high definition dish thingy. We will never leave the house again.
I hid out in the bedroom while the Direct TV guy was here. He was full of helpful advice, like "wait until dark and cut the branches off the tree in front of your balcony" and "when you move, just fill in this big ass hole I drilled in your wall with some putty."
Dirty Mexican:
3 oz. tequila
1 oz. lime juice
1 can Coca Cola
You have never experienced a Dirty Mexican like this. Seriously.
Gods bless those Dirty Mexicans.
suzie 10:50 PM CST [link] [9 comments]
Monday, December 2, 2002

I'm still around. Just taking a little breaky-poo.

ya.
suzie 09:06 PM CST [link] [4 comments]